Episodes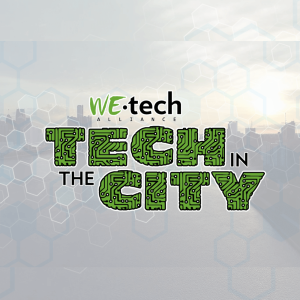 Monday Jan 20, 2020
Monday Jan 20, 2020
Right now, there are more people who watch esports than HBO, Netflix and ESPN combined. In this episode of #TechInTheCity, Yvonne talks with local esports expert and professor, Shaun Byrne, on the rise of esports in Windsor-Essex. We talk educational pathways, regional growth opportunities, answer common questions such as "Can my son/daughter really build a career by playing video game?" and discuss what's being done on campus and within the industry to help diversify the eSports field. 
Episode Guest: Shaun Byrne, Esports Director at St. Clair College. Shaun is tasked with the development, implementation and management of the Saints Gaming Collegiate Esports team at St. Clair College. Shaun also played a leadership role in developing and launching the Esports Administration and Entrepreneurship program at St. Clair College. Follow Shaun on Twitter at @TheEsportsProf. 
This episode was produced by MediaWorks Studios.